Twenty UCS students joined the Labour Party and Labour Students yesterday at the Freshers' Fair event at University Campus Suffolk.
Felix, Shelly and Adam reported that Labour did more business than our opponents. In addition to signing up new members, lots of students took the opportunity to sign our petition to save Quayside Children's Centre which is located on campus and threatened with closure by Tory-run Suffolk County Council.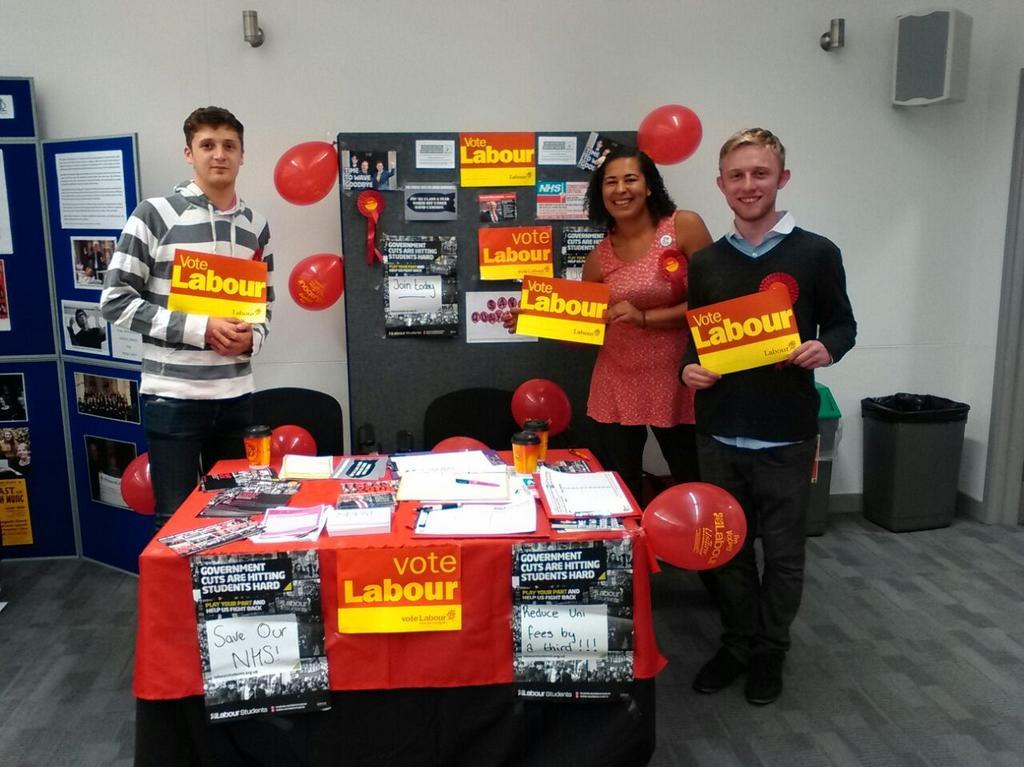 Labour's Parliamentary Candidate, David Ellesmere, missed this year's Freshers' Fair, but is looking forward to meeting our new recruits.
"It was Labour that brought a university campus to Suffolk and I'm delighted that it was Labour that was doing the briskest business at yesterday's Freshers' Fair.  I'm looking forward to meeting our new members and working with them to take Labour's positive message for the future, to students in Ipswich.  Thanks to Shelly, Felix and Adam for being the face of Ipswich Labour Party at the event." 
If you missed us on Tuesday, you can still join Labour Students and the Labour Party - Just get in touch with us.