Shadow Business Secretary, Chuka Umunna MP joined Labour's Parliamentary Candidate, David Ellesmere at Ipswich's MyGo Centre today. The MyGo Centre is part of Ipswich's City Deal which David Ellesmere, as a member of the Local Enterprise Partnership, was involved in bringing to fruition.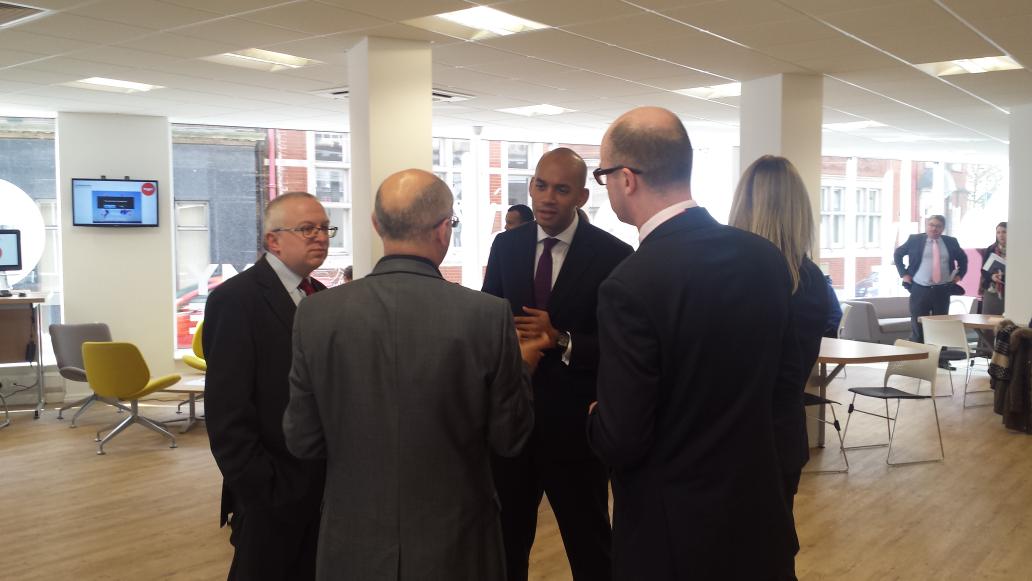 During his visit, Chuka Umunna said that the model MyGo was based on, of local authorities jointly working with Jobcentre Plus and business, was one Labour wanted to emulate nationally.
David Ellesmere said "MyGo is part of the Ipswich City Deal to ensure all young people in the Ipswich area are either in work, an apprenticeship, proper training or education. Its doing a great job and I'm proud to have been part of the negotiating team which secured the MyGo Centre for Ipswich."
Chuka Umunna said: "This is my second visit to Ipswich to support David ahead of the General Election. On my previous visit, David had told me about Ipswich's City Deal and I was keen to see more about how the MyGo Centre is working with young people in Ipswich. I was impressed with what I saw here today - a credit to the hard work David and others put in to securing the City Deal. David will make a great MP for Ipswich."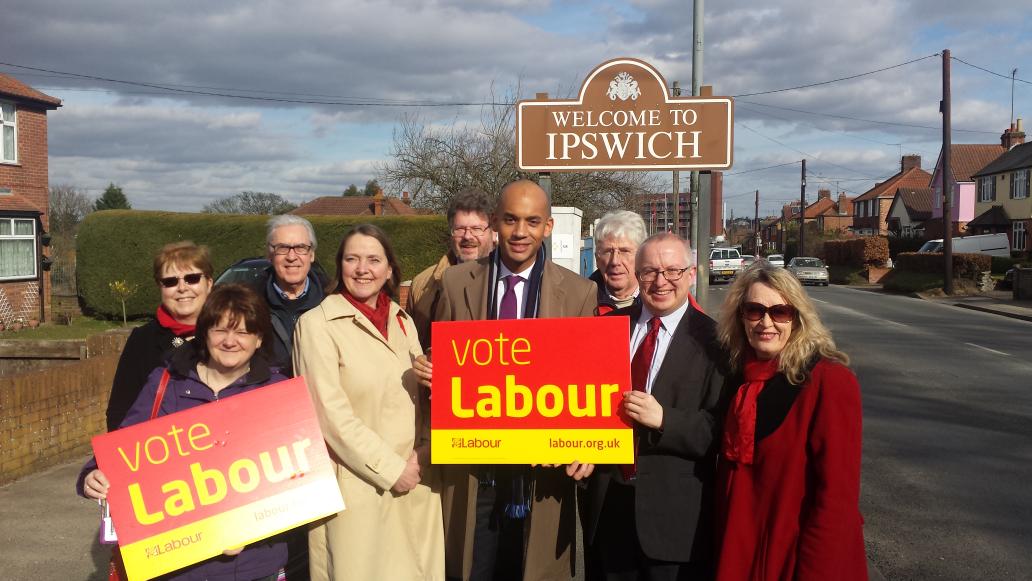 Chuka went on to join David and other Ipswich Labour Party members speaking to voters in the Hadleigh Road area of Gipping ward.
Sign up today to find out how you can help to get David Ellesmere elected.