Following a weekend of campaigning by the Labour Party calling on Theresa May to give the NHS funding it needs now, David Ellesmere sets out the funding crisis faced by Britain's best loved public service.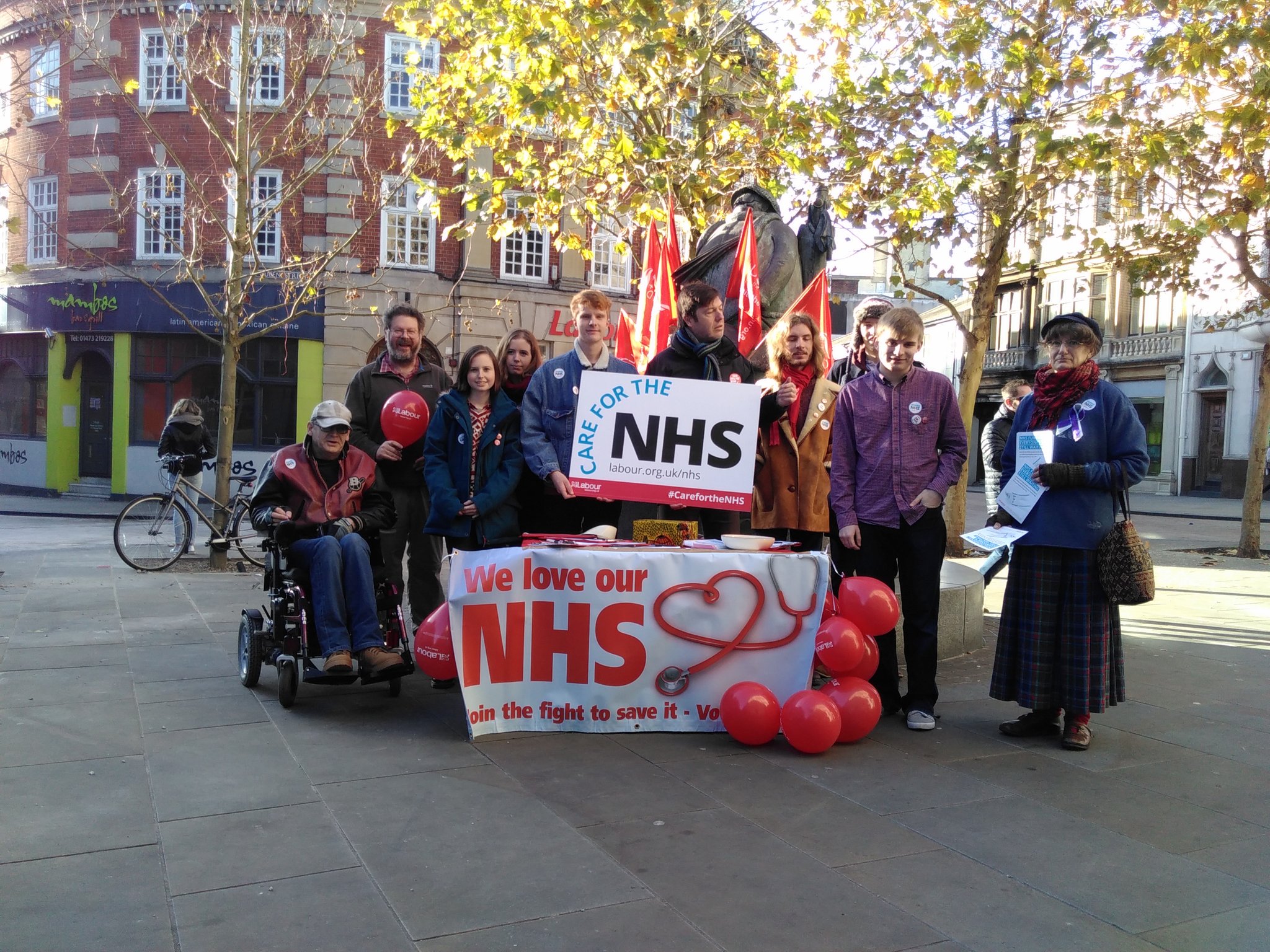 Here are eights stories you may have seen over the past few weeks about the current state of health and social care in Britain:

1. The number of patients forced to wait in ambulances for more than 30 minutes because Ipswich Hospital A&E is so busy has increased by 300% over the past year.  September and October – months with very good weather – were among the busiest months on record.
2. The number of emergency admissions to Ipswich Hospital increased by 2,000 over the last year.

3. The number of people treated for malnutrition in hospital in Britain has almost trebled over the last 10 years.
Last year, patients with malnutrition took up hospital beds for a staggering 184,528 days at an annual cost to the NHS of £75 million.  The huge rise is being blamed on cuts to social care. Councils have cut back on meals on wheels and pensioner lunch clubs. Less than half of councils still provide any meals-on-wheels service at all and hundreds of thousands of people fewer receive meals-on-wheels now compared to 2010.

4. Earlier this month there were 80 patients in Ipswich Hospital who were well enough to leave hospital but couldn't get the necessary care package in place to allow them to go.  This accounted for 16% of all beds in the hospital. The national target is 3%.

5. Forty-seven care homes in Suffolk are rated as "requires improvement" or "inadequate" by the Care Quality Commission.
Homes found to be failing can be stopped from admitting new residents. Health professionals are worried this could pose "major challenges" this winter.

6. The number of reports of physical, sexual and emotional abuse against vulnerable adults in Suffolk has increased by 45% over the past year. Over 1,000 of these cases were against people in care homes.

7. Suffolk Age UK has announced it is to cut jobs and close some of the services it provides to pensioners as a result of cuts in funding from the County Council.

8. The Local Government Association has warned that social care faces an annual funding shortfall of £2.6 billion. The Conservative spokesperson for the Association admitted that without additional funding "providers will pull out of council contracts or, in the worst-case scenario, go bust. The market for publicly-funded care is simply not sustainable as it stands."

And here's a story you WON'T have seen over the last week:

The Government recognising that our NHS and Social Care services are in a state of unprecedented crisis and providing them with the money they need.

Chancellor Philip Hammond had the opportunity to relieve the pressure on health and social care in his Autumn Statement last week but he flunked it.

Such are the scale of the problems that most people thought it was a dead cert that more money would be found.  Instead not a single extra penny was allocated.  Mr Hammond did not even mention the word "care" once in his hour-long speech. The NHS was only mentioned twice and only in the context of spending figures which have long been completely discredited.

Most health professionals are astonished that no help was forthcoming and are now predicting one of the worst winters in the NHS's history.

When will Theresa May and Philip Hamond wake up and acknowledge the crisis that is staring them in the face?